Vendor Apps for 2022 are now online
Please visit the vendor page for the application.
https://mushroomfestival.org/vendor-application
New Mushroom Festival Cookbook
The Mushroom Festival is compiling a cookbook with all of our favorite mushroom recipes from our community members!
We are looking for any recipes that you make with mushrooms: Appetizers, Soups, Salads, Pasta, Main Dishes, Side Dishes, Desserts, etc…. We would like to get homemade recipes. However, if you submit a recipe that is not your own, be sure to tell us where you got the recipe and who created it.
Do you want to be featured in our latest edition cookbook? Send us your mushroom recipe(s), a photo of the dish or photo of you making the dish, to Mushroomcookbook@gmail.com by May 2, 2022.
Download the Mushroom Festival App!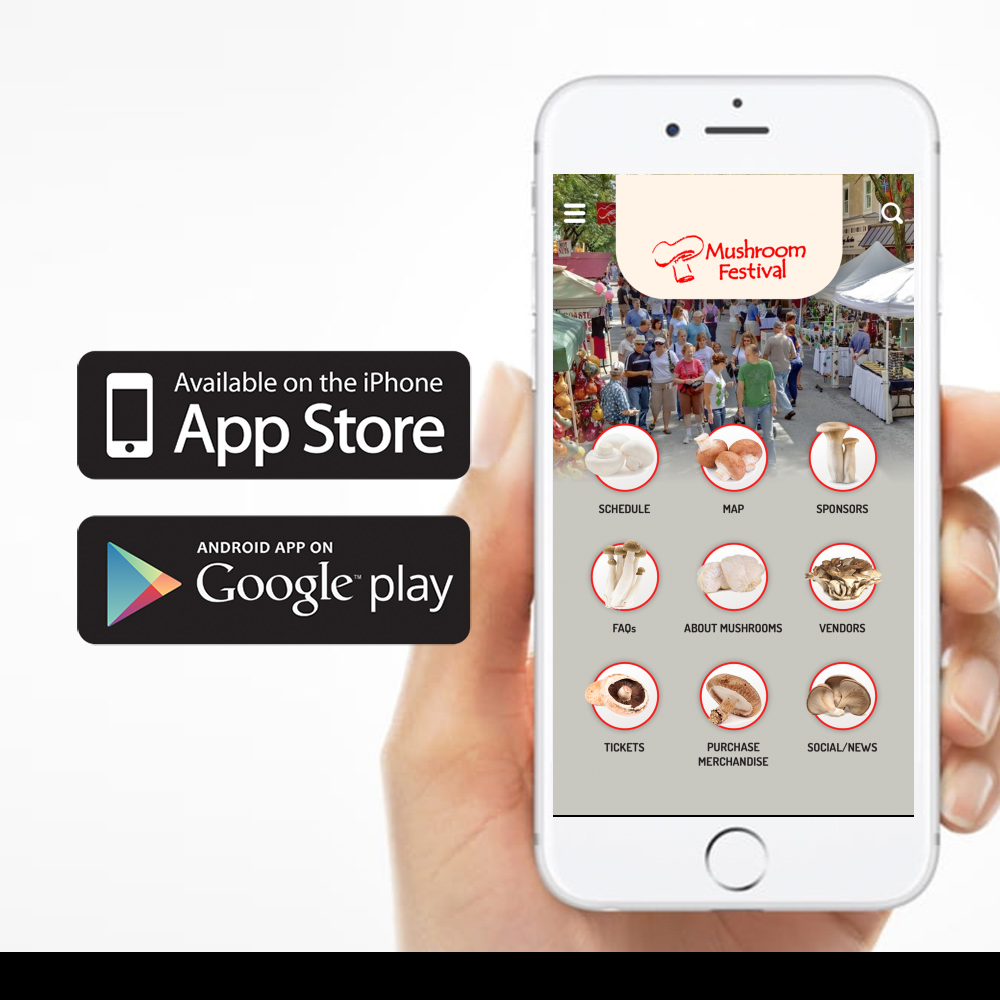 Put the 36th Annual Mushroom Festival in your hands with the brand new APP that offers information, updates and more, including schedule and events, vendor list, parking and wristband information, mushroom facts, sponsors and much more.