GROWING STRONG! The 2022 Mushroom Festival
Make lots of room on the schedule for mushrooms September 10 & 11 for the 2022 Mushroom Festival on State Street in Kennett Square, when we celebrate the fabulous fungi, the mushroom growers themselves, and the surrounding community to the Mushroom Capital of the World!
This popular family-fun event will include all your favorites--from the delicious famous breaded mushrooms, to the unique and interesting mushroom growers tent, to savory mushroom soup, the fastest 8 minutes around--The Fried Mushroom Eating Contest--cooking demos, our new 'Chopped'-themed cooking contest, vendors, music, kids rides, and more*!
Speaking of more:
The popular Street Fair is back on State Street from Willow Street to Layfayette Street where you can browse a variety of crafts and creations!


Don't miss the Painted Mushroom Silent Auction where you might win a one-of-a-kind painted toadstool!


Meet Fun-Gus! He's the shroomiest!


Put some Vroom in your Shrooms with the Antique and Classic Car Show (Saturday only)!


How cute is your little button? Enter or vote for the cutest in our Cute as a Baby Photo Contest!


Make sure to pick up FRESH mushrooms before you leave--your favorite variety or something new!


*Sorry, there is no parade or 5K this year.
Download the Free Mushroom Festival app (info below) and follow us on Facebook for updates and information! See you in September!
2022 Vendor Applications now online
Please visit the vendor page for the application.
https://mushroomfestival.org/vendor-application
Download the Mushroom Festival App!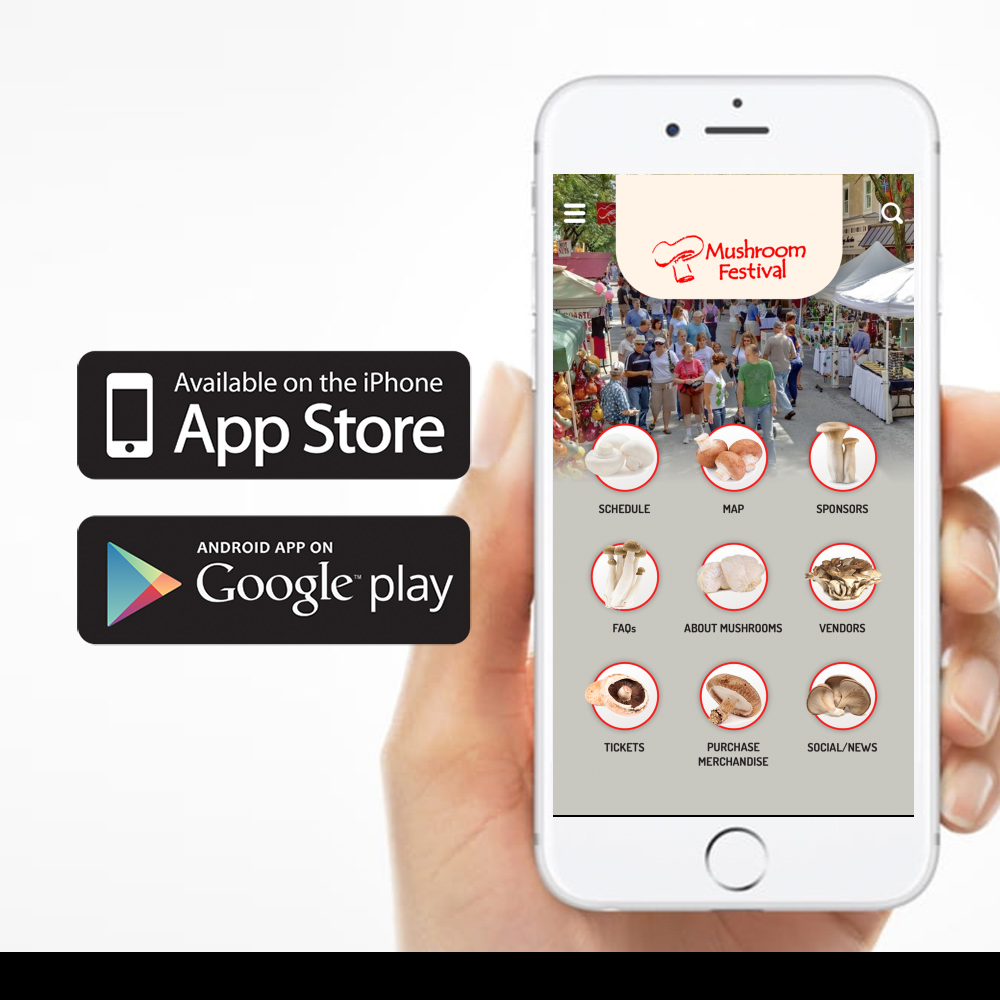 Put the 37th Annual Mushroom Festival in your hands with the brand new APP that offers information, updates and more, including schedule and events, vendor list, parking and wristband information, mushroom facts, sponsors and much more.